Jay Osmond Gardner was charged and arrested for Daniel Buckwalter's murder over the summer.
Mr. Buckwalter was the 46 year old Big Lake resident who was reported missing in August of 2015.
A Palmer Grand Jury, on June 30, 2020, indicted Mr. Gardner for Murder in the First Degree, Murder in the Second Degree, and Tampering with Physical Evidence.
The Palmer Superior Court case is 3PA-20-01155 CR. Mr. Gardner, who was already in custody on other charges, was arraigned on July 7, 2020. The next court dates scheduled in the case are a PreTrial Conference set for January 21, 2021, and a (very tentative) jury trial set for the week of March 1, 2021.
Here was the Alaska State Trooper Dispatch announcing the charges against Mr. Gardner.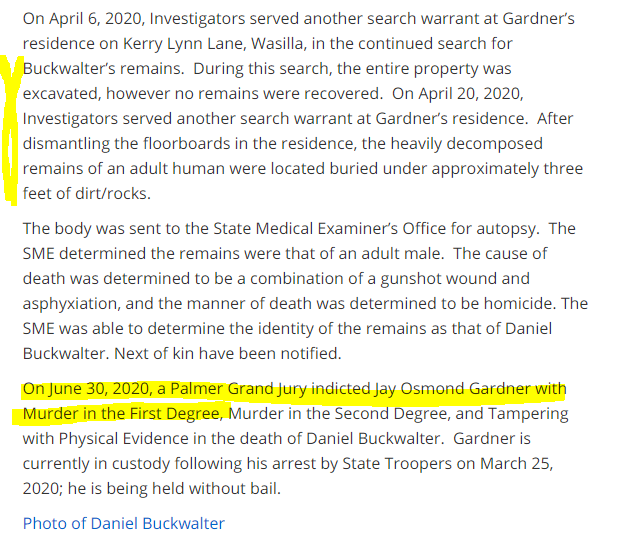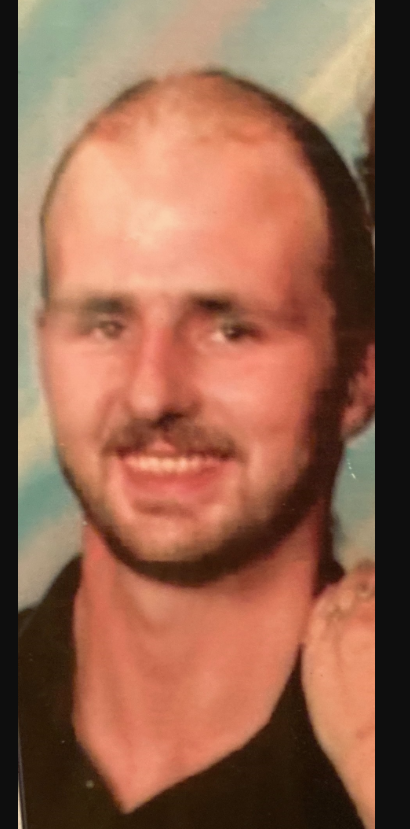 Original Post about Jay Osmond Gardner: