The United States Attorney's Office issued a press release last week announcing that "Jay Osmond Gardner" of Wasilla has been charged with the federal crimes of identity theft and false statements.
The Affidavit filed in Federal Court to support the arrest warrant gives details of Mr. Gardner's possible connection to two murder investigations in the Mat-Su Valley. These investigations are: the case of Daniel Buckwalter who has been missing since 2015 and the more recent triple murder in the Wasilla area in November, 2019. See more below.
NOTE: Thanks to the AK Court Cases Bot Twitter Account for paying for, downloading and sharing this court document from the federal courts' PACER system.
Mr. Gardner has been arrested and is in custody in Anchorage.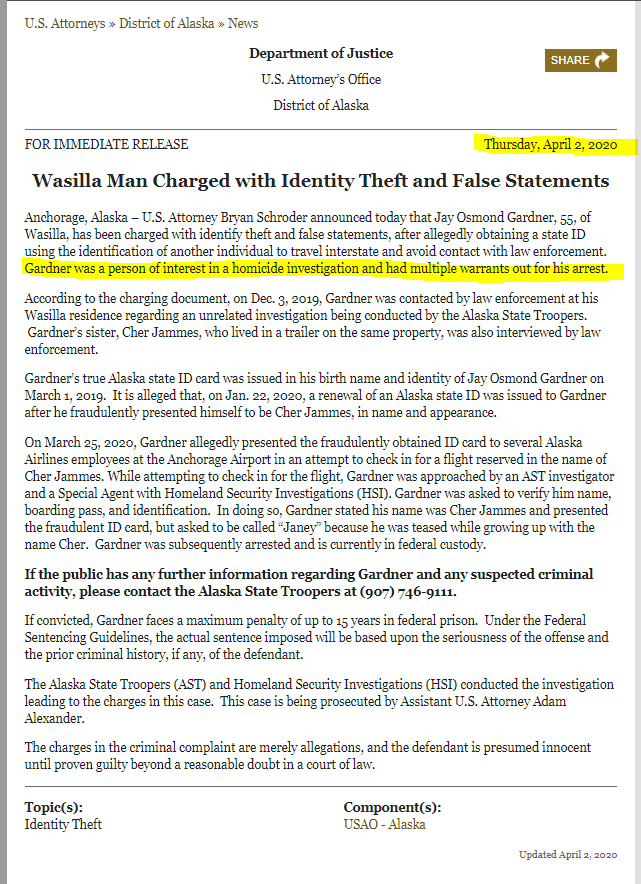 Here is the detailed Affidavit: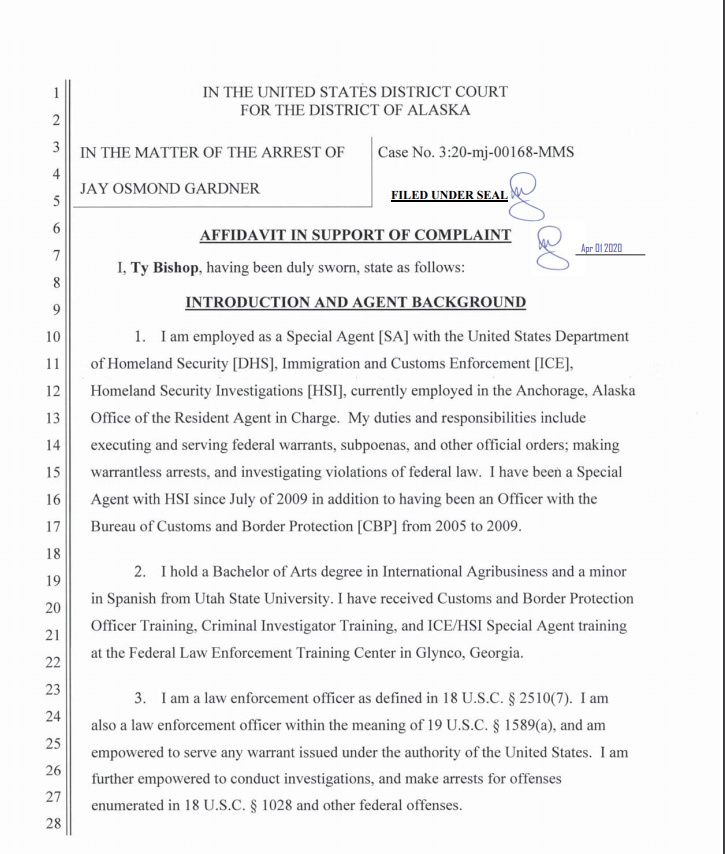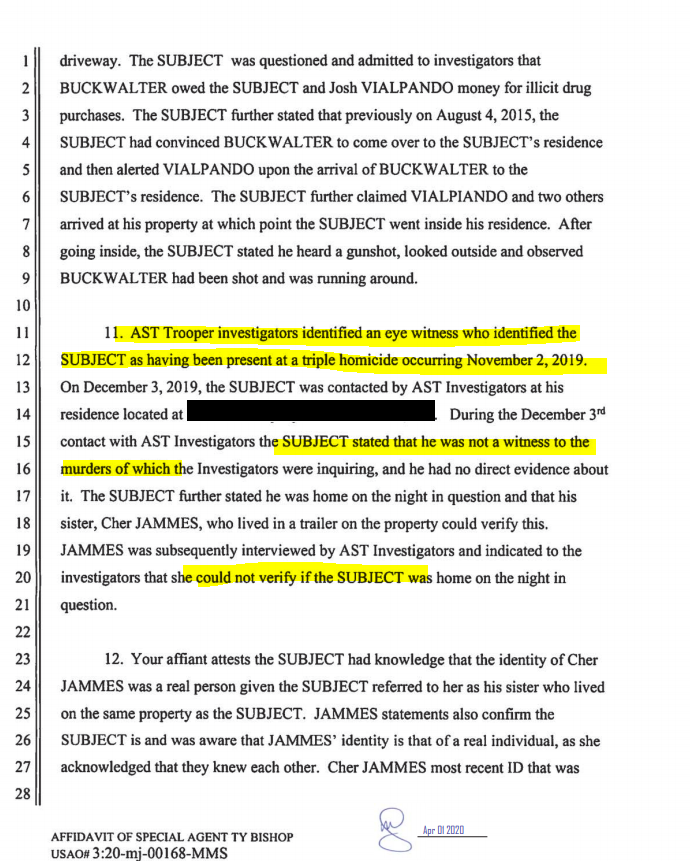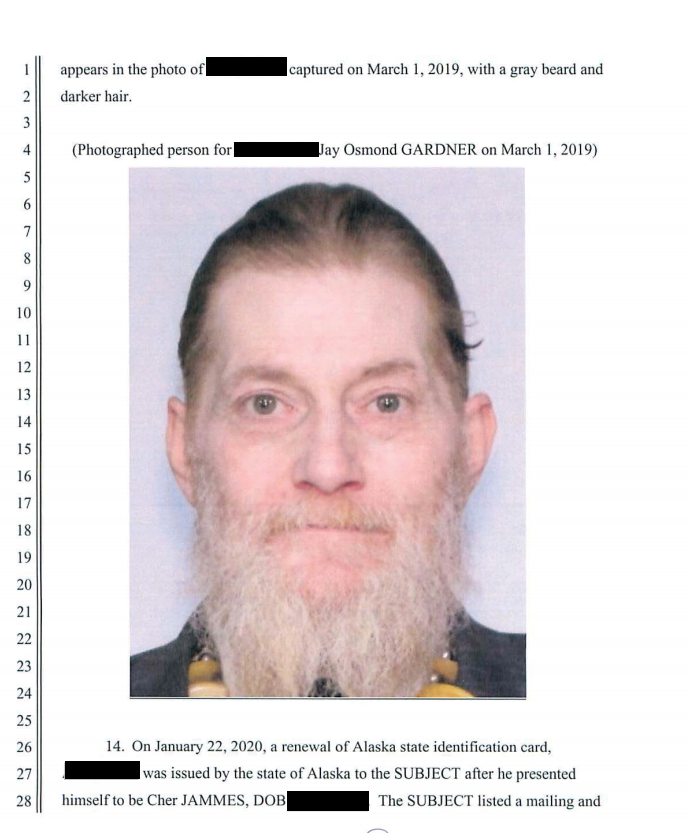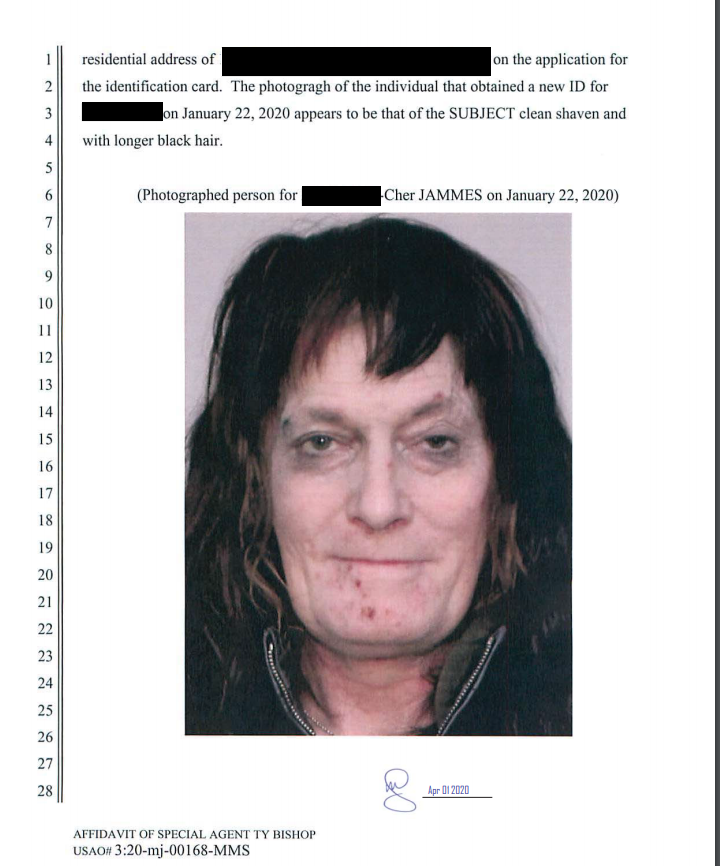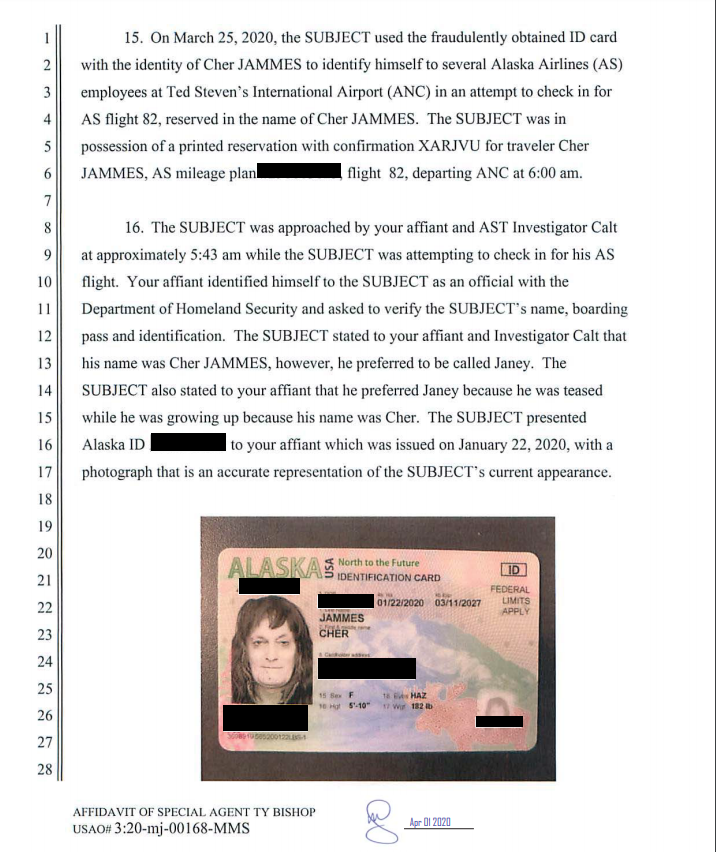 Daniel Buckwalter, who resided in Big Lake, is still listed as MISSING by the Alaska State Troopers: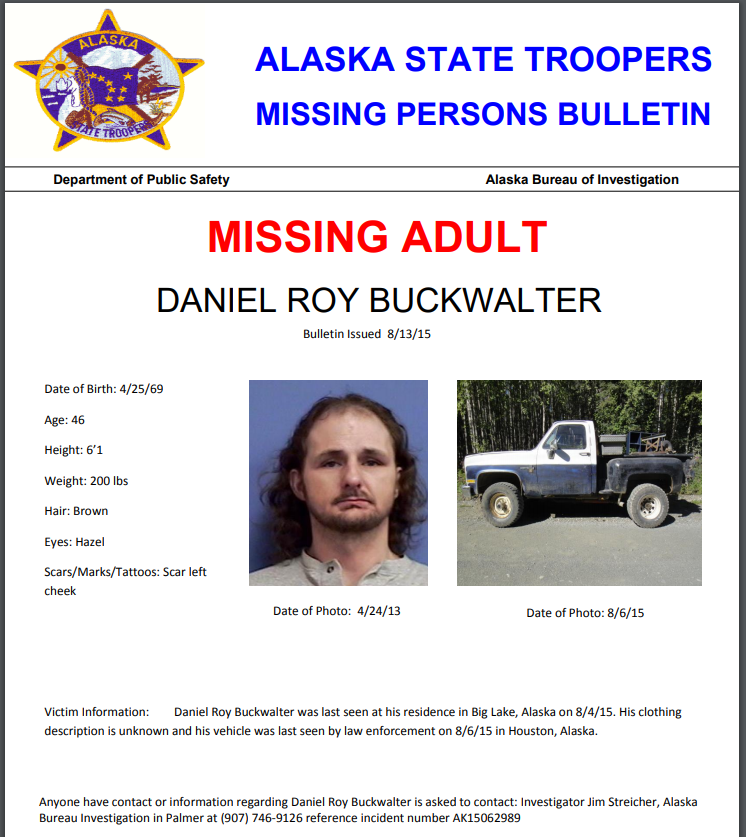 Update – Mr. Gardner has been charged with the murder of Daniel Buckwalter.
The Wasilla triple murder noted in the Affidavit refers to this case, which is still unsolved:
Although a man was taken into custody, he has not been charged with any of the murders:
The family members of the victims are still searching for answers. This notice was posted recently on Facebook in several local groups: