OVERVIEW
Big Cabbage Radio, the Mat-Su Valley's "community radio station," pushes a leftish agenda and its favored political causes and politicians in subtle and not-so-subtle ways.
Radio Free Palmer is the formal name of the non-profit group that owns and operates Big Cabbage Radio. The station's call letters are KVRF and it broadcasts at 89.7 FM (Palmer & Wasilla) and 89.5 (Sutton & Chickaloon). It also broadcasts at 91.5 FM (Glacier View) under the call letters KGVC. The broadcast studio is located in downtown Palmer.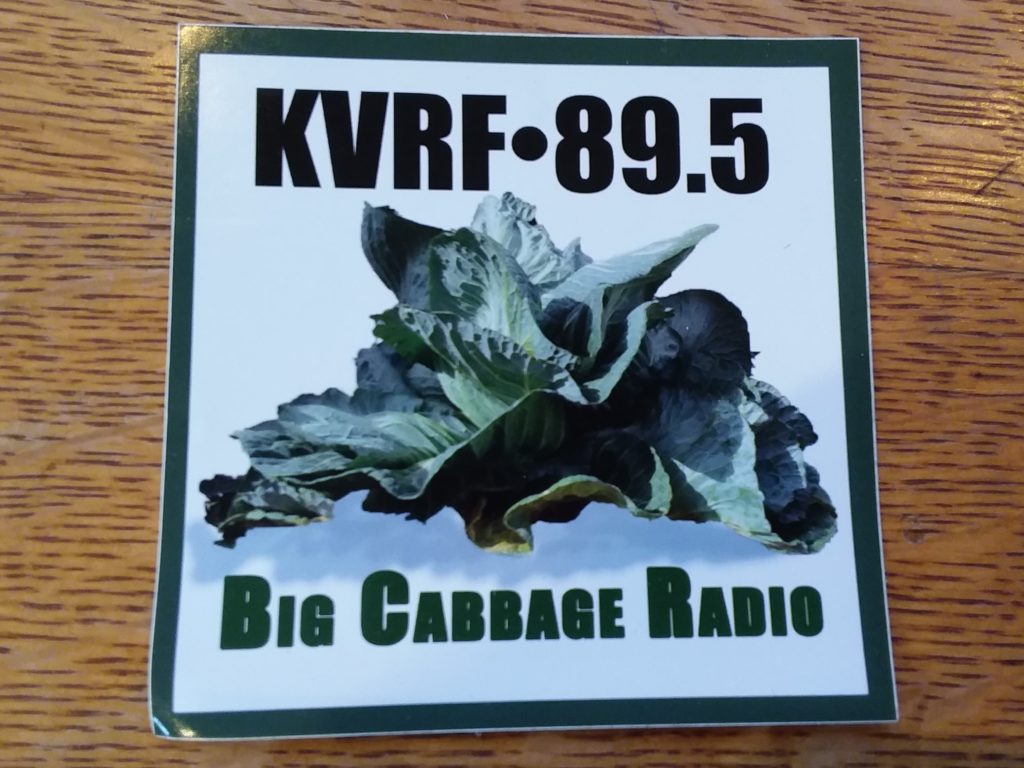 Radio Free Palmer was incorporated in 2005. It took several years of hard work by a group of dedicated volunteers to get the radio station on the air. The station started out on the internet and began broadcasting over the airways in the fall of 2011. The very first show was the "Dave and Mike" morning show co-hosted by Dave Cheezem and Mike Chmielewski.
Big Cabbage Radio operates under a NCE (Non-commercial Educational station) license granted by the Federal Communications Commission. https://en.wikipedia.org/wiki/Non-commercial_educational_station The FCC has strict rules and regulations regarding NCE stations. The only other community radio station located in the Mat-Su Valley is KTNA Talkeetna.
Radio Free Palmer is commercial free. It gets donations from individual supporters but it also gets grants and support from entities like MTA, MEA, Mat Valley Federal Credit Union, Palmer Rotary, Mat-Su Health Foundation, the Rasmuson Foundation, the Atwood Foundation, the Alaska and Palmer Community Foundations, the Chickaloon and Glacier View Community Councils (which in turn get their funding from the Mat-Su Borough) and the City of Palmer. It has contracts to livestream certain local government meetings, such as the Palmer City Council and the MSB Assembly and School Board meetings. It operates on a shoestring budget.
While Big Cabbage Radio plays a lot of music, it also broadcasts local and national news, current events, and public affairs shows. Many of these shows have a liberal, leftist, and/or progressive viewpoint. Issues of importance to conservatives are not highlighted. Neither are conservative voices. Given that the station is supposed to be for the entire Mat-Su Valley community, this is not fair. There also seem to be huge conflicts of interest regarding the station's volunteer radio show hosts and state and local politics and political races.
This multi-part series will look at Big Cabbage Radio in depth – the shows, the volunteers, the conflicts of interest, and the politics.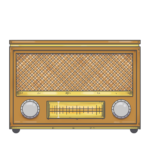 To get a flavor of what is important to Big Cabbage Radio, take a look at these three items recently posted on the station's Facebook page.
Big Cabbage Radio held a George Floyd Commemoration on June 9th at 11 a.m.: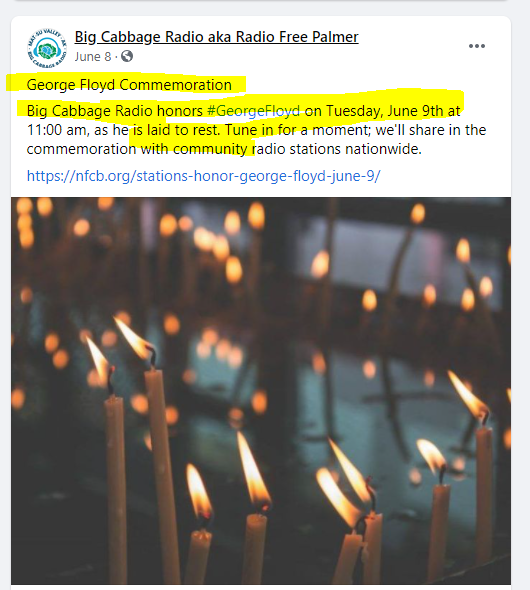 Big Cabbage Radio provided live coverage of the Palmer March for Justice (organized by Mat-Su Moms for Social Justice) on October 17th: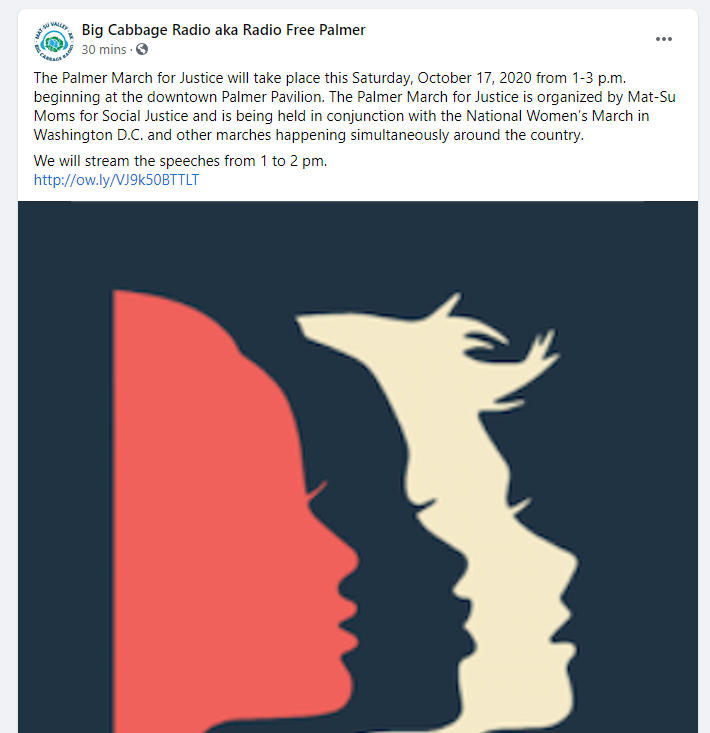 Big Cabbage Radio congratulated Sabrena Combs and Brian Daniels for winning their election to Palmer City Council (with an Exclamation Point!) The Palmer City Council is now majority liberal.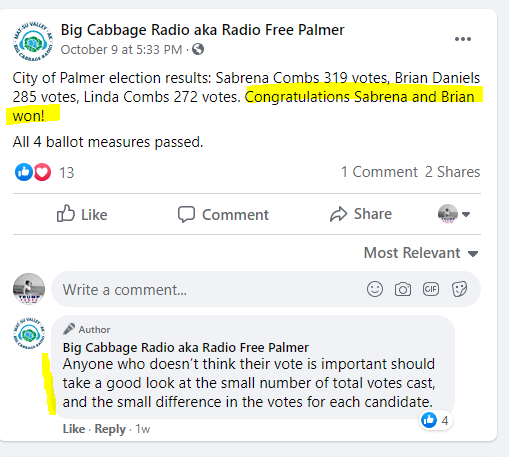 The National Shows:
Big Cabbage Radio is currently broadcasting the following national radio shows: Laura Flanders, Alternative Radio, Reveal, Freakanomics, Your Call/Media Roundtable and the Thomas Jefferson Hour.
The Laura Flanders show https://lauraflanders.org/ , which airs on Mondays, uses all the progressive buzzwords to describe its mission. Actionable Models. A Better World. Systemic Change.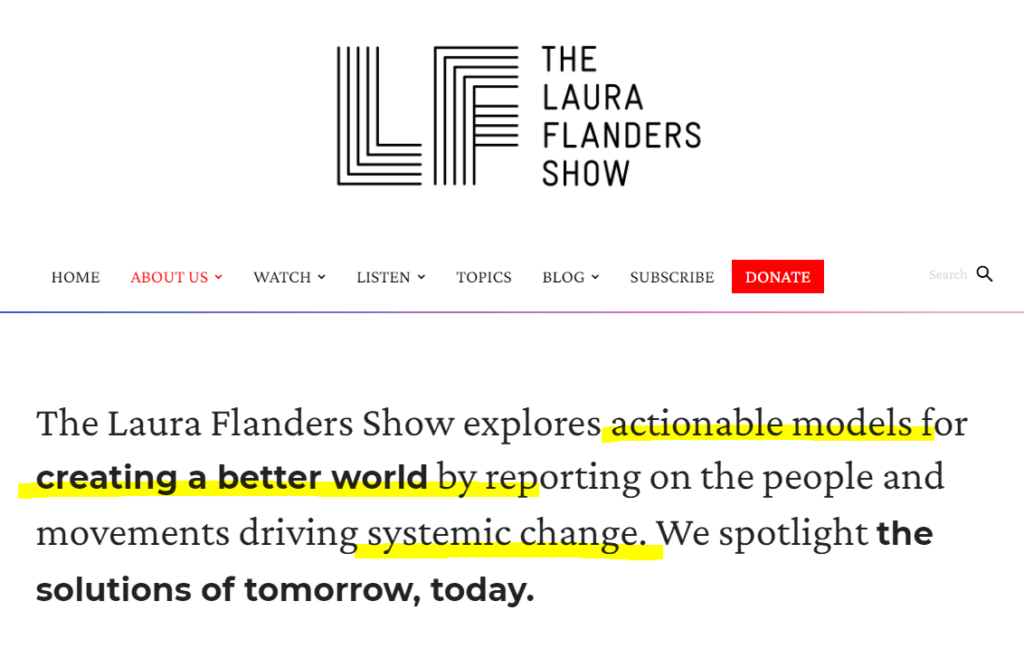 Here are some recent Laura Flanders' show topics:" The Minneapolis Model to Abolish Police," "Institutional Racism in Higher Education," "White Women Showing up for Racial Justice," and "F-word: Happy White Cis Het Capitalist Patriarchy Month." That is a mouthful.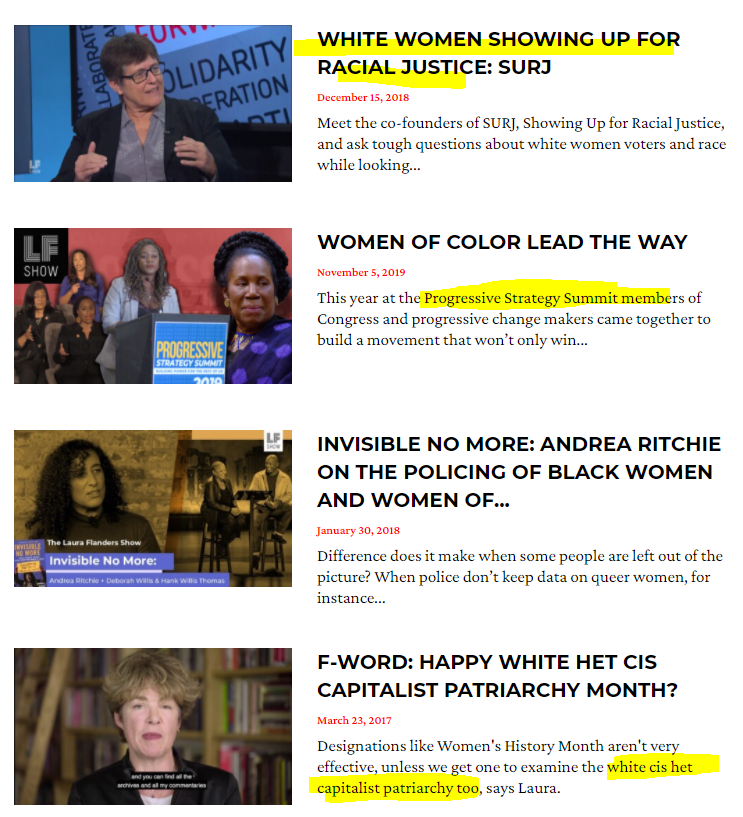 Alternative Radio airs on Tuesdays. It is also a "progressive" or leftish public affairs show as demonstrated by its website.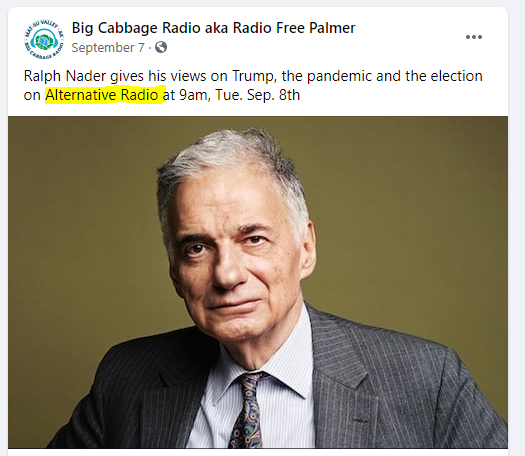 The books they are selling provide big clues: How Fascism Works; White Fragility; and Howard Zinn.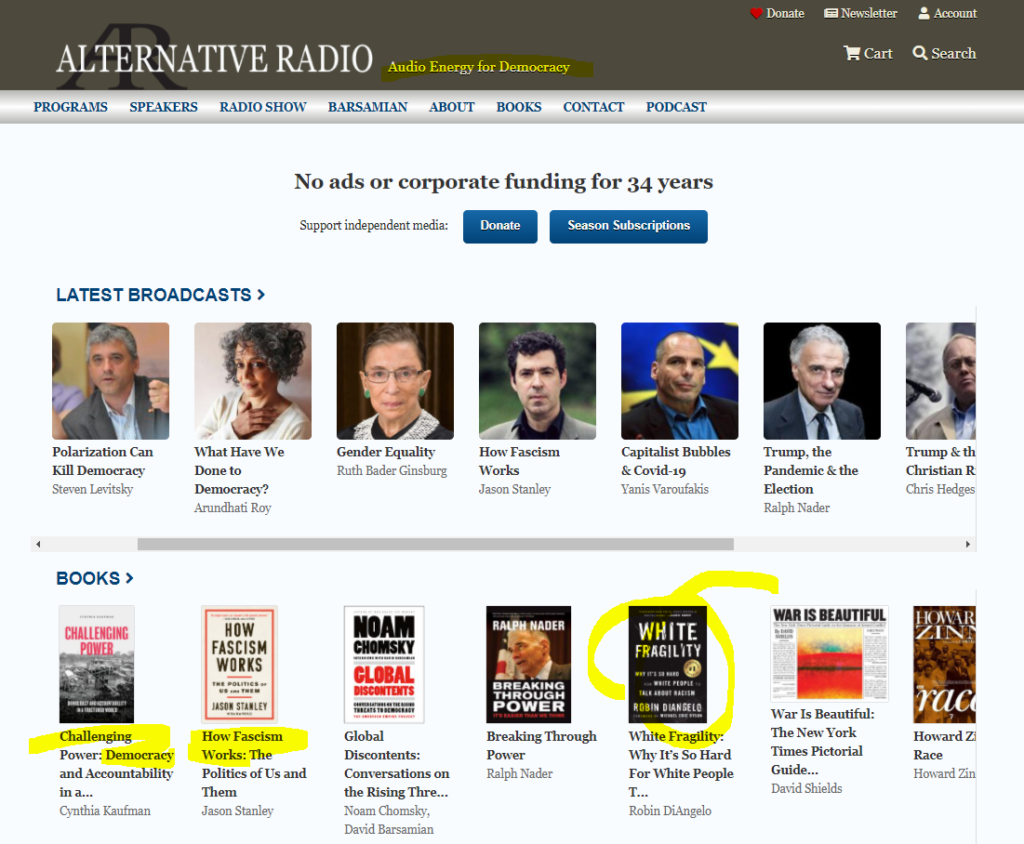 Here are some recent episodes of Alternative Radio. This show is definitely not neutral and not conservative. Lots of Trump criticism, lots of talk of racism and white privilege, and dismantling the system, etc.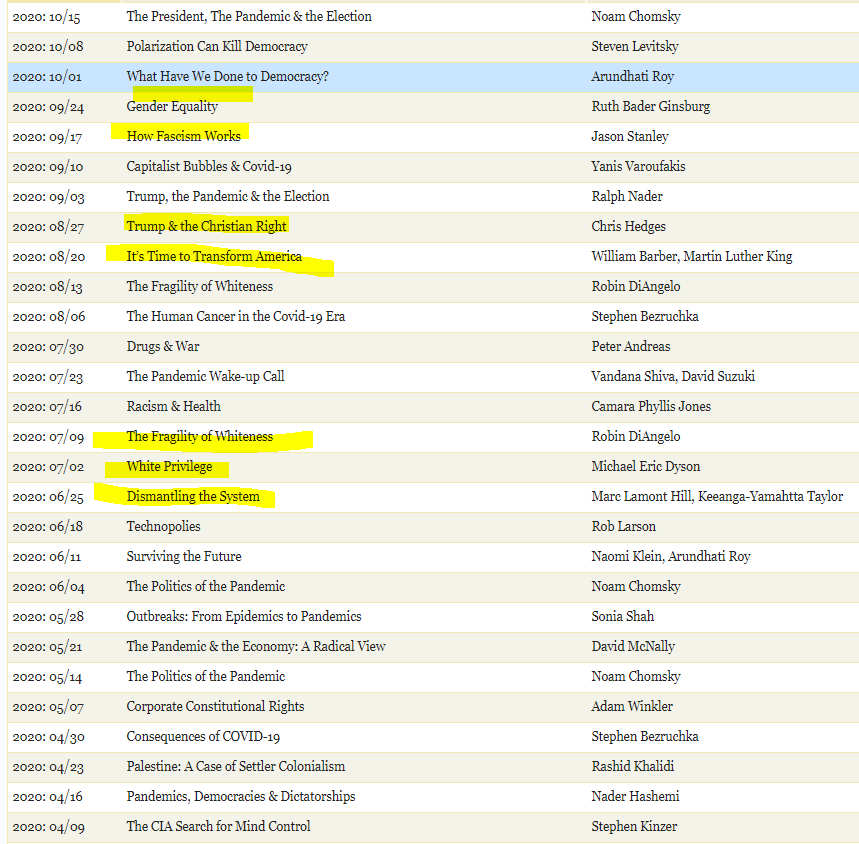 REVEAL is touted as investigative journalism but they also seem to have a liberal bias:
A Texas college student lost her job and couldn't get an abortion because of Republican Governor Greg Abbott: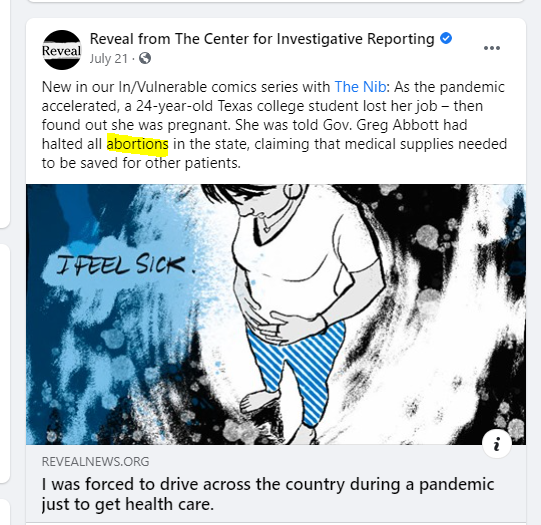 Reveal tied the Michigan militia/Governor Whitmer kidnapping plot to Far Right Wing terrorists and President Trump…despite the fact that the suspects in that case were anarchists and anti-Trumpers.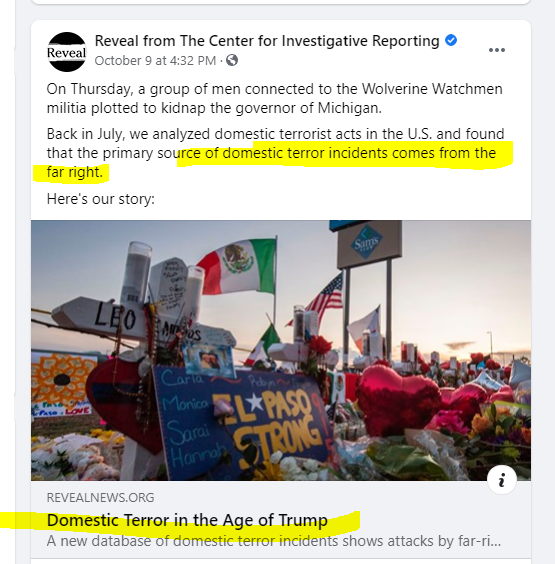 Big Cabbage Radio broadcasts a show on Fridays they list as "Media Roundtable" on their official schedule (found on their website.) The title "Media Roundtable" seems innocuous (and at first, I thought this was an alternate name for the local show Valley Edition), but "Media Roundtable" is actually a live call in show produced by San Francisco KALW. Here is the announcement on Bg Cabbage Radio's Facebook page when the show debuted in March of 2018. The station refers to the show as "Media Roundtable" but as seen, the show's real name is "Your Call."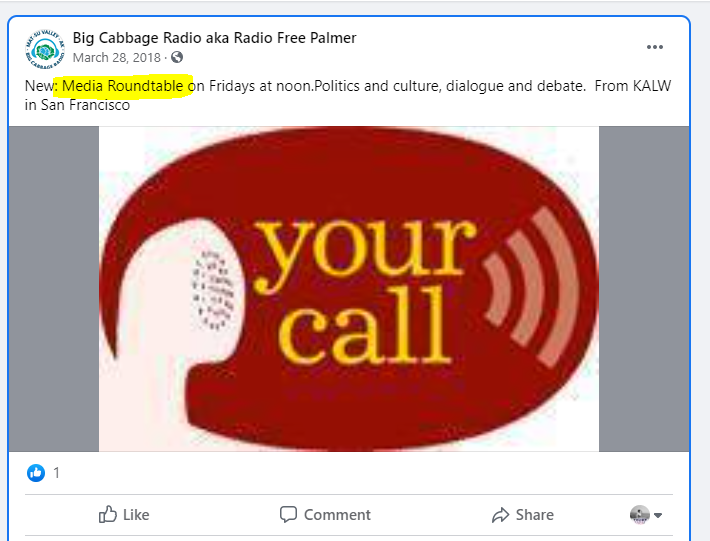 The woman who hosts the show is Rose Aguilar. This is her Facebook page, which she uses to promote the show. https://www.facebook.com/vegandolphin Look at her posts. The show is absolute leftist propaganda. It is completely biased and anti-conservative. https://en.wikipedia.org/wiki/Your_Call
Here are some examples of recent shows: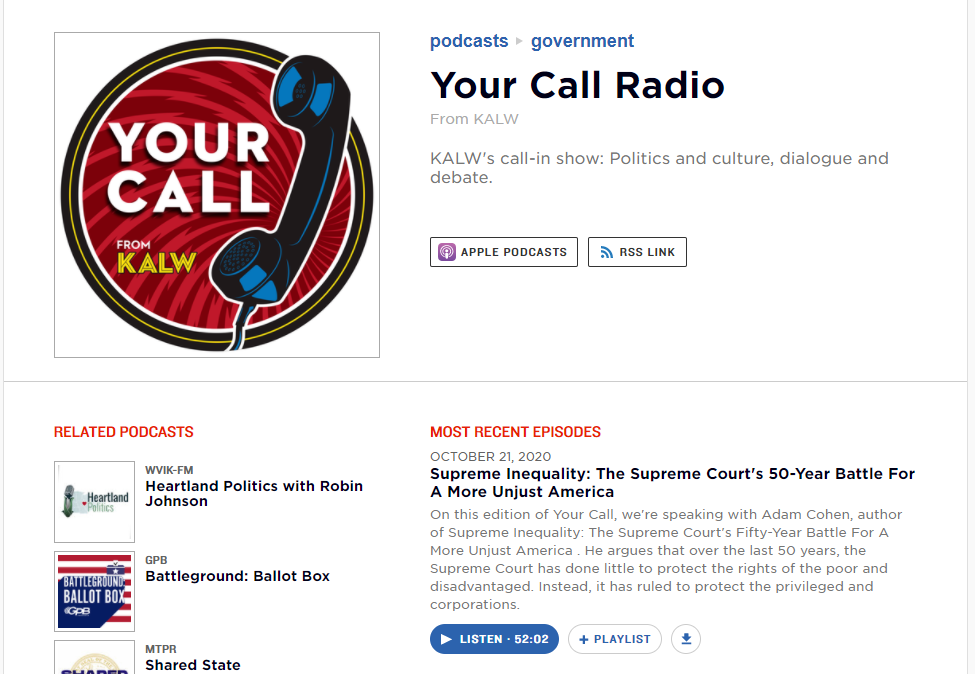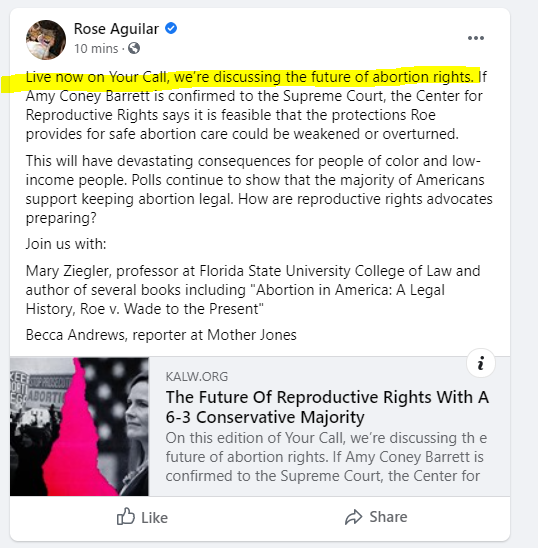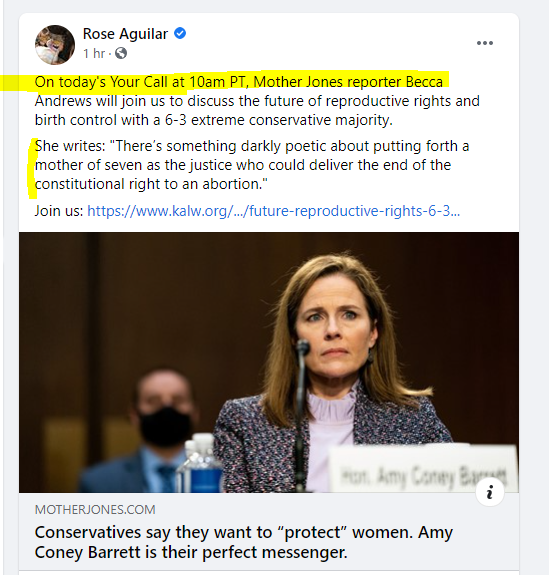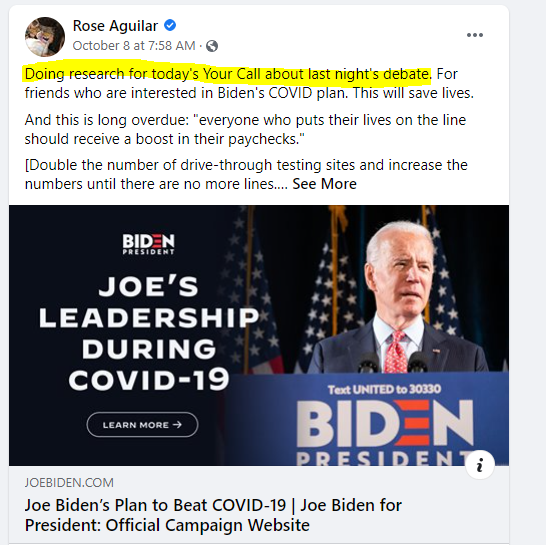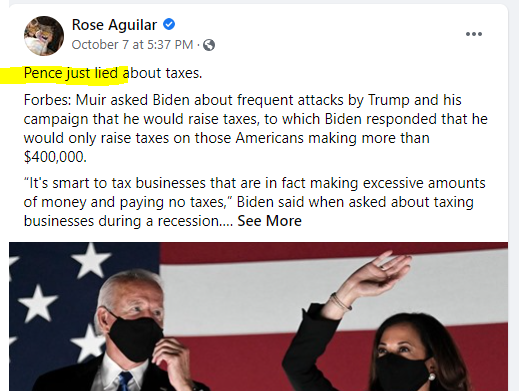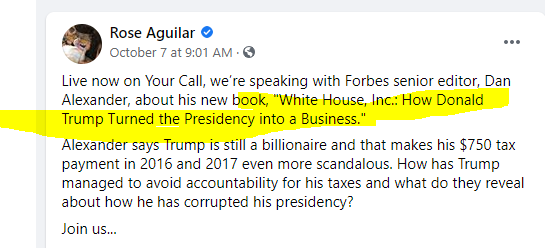 The Jefferson Hour (also known as the Thomas Jefferson Hour) hosted by Clay S. Jenkinson is more of the same – albeit with a "historical" (well cosplay historical) perspective:
The host of this show is an arrogant, haughty, pedantic, insufferable, slow talking, too much talking, know-it-all who disguises his very pushy liberal opinions under a veneer of "civility" and "polite discourse" as well as his Thomas Jefferson costume.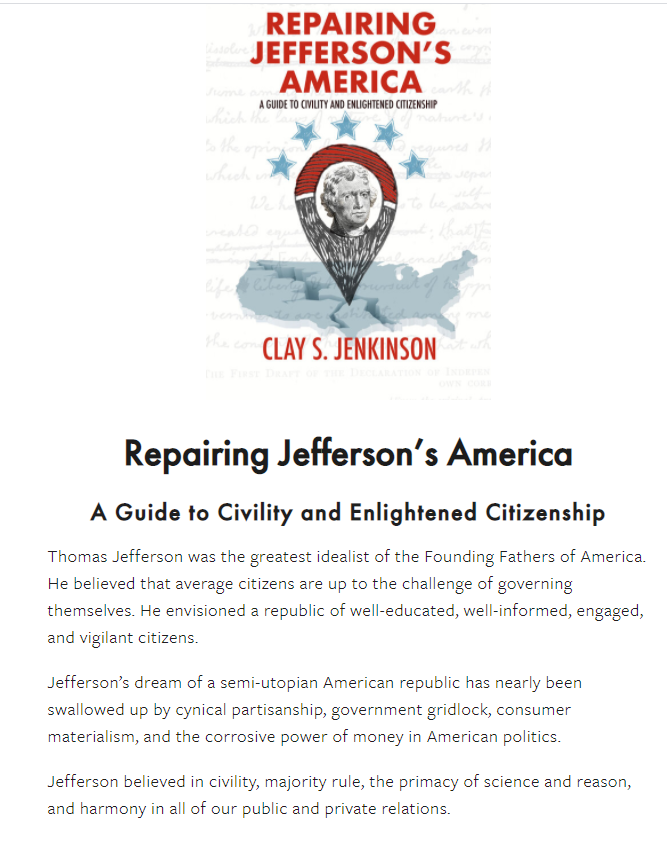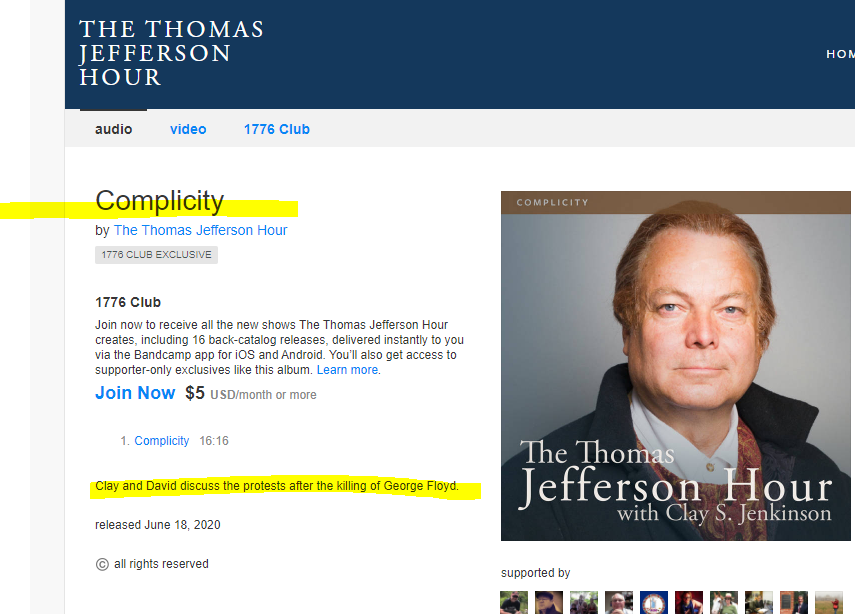 Hmmmm…Does the Jefferson Hour host remind anyone of a particular host over at Big Cabbage Radio?!!! Perhaps the Biggest Cabbage of all? Here is a little hint: