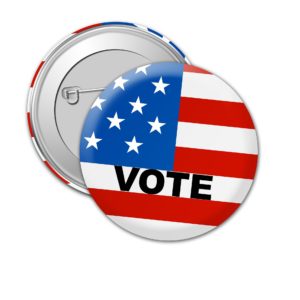 The Matanuska-Susitna Borough Assembly is comprised of members elected from seven districts for staggered three-year terms for no more than two consecutive full terms.
The MSB also has a mayor who runs the Assembly meetings and only votes when there is a tie.
The 2019 election is scheduled for November 5, 2019.  The candidate filing period opens at 8 a.m. on Monday, August 19, 2019, and closes at 5 p.m. on Friday, August 30, 2019.
This fall, there are open seats in District 1 (Butte & Soapstone/Buffalo Mine area) and District 2 (greater Palmer).
Five candidates have declared their intention to run with APOC (the Alaska Public Offices Commission) for District 2:  Elizabeth Utter; Faunus Doney; Nick Kenshalo; LaMarr Anderson; and Stephanie Nowers;
Two Candidates have declared with APOC for District 1: Brian Endle and Tim Hale.
Here is a bit about each candidate (in alphabetical order by first name) with their Facebook pages, websites, and LinkedIn profiles, etc:
District Two Candidates:
Elizabeth Utter (fka Maxson) – owner of Lizzy Bee's Tax & Accounting.
https://www.facebook.com/lizu4d2/
Faunus Doney – a realtor
Mr. Doney originally planned to run for Palmer City Council:
https://doney4matsu2.com/
https://www.facebook.com/Doney4MatSu/
Nick Kenshalo – small business owner
https://www.facebook.com/nicholas.kenshalo
LaMarr Anderson – retired Air Force Office & board member of various entities:
https://www.facebook.com/lamarr.anderson.5
Stephanie Nowers – a former Anchorage Daily News reporter/editor and current energy consultant & President of Gateway Community Council
https://www.nowersforassembly.com/
District 1 candidates:
Brian Endle – Software Developer & President of Buffalo Mine/Soapstone Community Council.
http://endleforassembly.com/
https://www.facebook.com/endleforassembly/
Tim Hale – works on North Slope & is a board member of the Butte Community Council.
https://www.facebook.com/TimeHaleForAssembly/
https://www.timhaleforassembly.com/
MORE BACKGROUND INFORMATION:
Brian Endle ran for Assembly the last time the seat was open (2016) but lost to incumbent Jim Sykes:
https://www.frontiersman.com/news/endle-sykes-agree-on-virtually-nothing-at-aarp-debate/article_815ce234-7c33-11e6-9349-03d3c45b1451.html
Brian Endle is clearly a conservative:
Faunus Doney gave $ to Democratic candidate Mark Begich:
Mr. Doney supports Alyse Galvin:
Stephanie Nowers has supported the more liberal Assembly candidates:
Stephanie was involved in the Palmer Toxic Dumping group: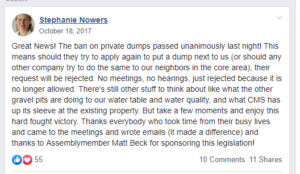 LaMarr Anderson was a supporter of Ben Carson for President in 2016:
Nick Kenshalo is trying to get Slim Jim to endorse him: