Senator Mike Shower represents District E (Wasilla) in the Alaska State Senate. He is an Air Force veteran and currently works as a pilot for FedEx.
Originally appointed to the State Senate by Gov Walker in January, 2018, to fill the vacancy created when Mike Dunleavy resigned to focus on his run for Governor, Sen Shower won the fall 2018 election and is now serving a full 4 year term.
Many people may not know that Lt. Col Shower (Retired) was a demo pilot who flew F-22s or Raptors in air shows around the country.
Here is a video of him doing just that during the 2006 Langley AFB "Air power Over Hampton Roads" airshow.
Here is another Youtube video from 2018 in which Shower is interviewed about his aviation career:
Shower was interviewed for this article in the Tampa Tribune on April 8, 2006: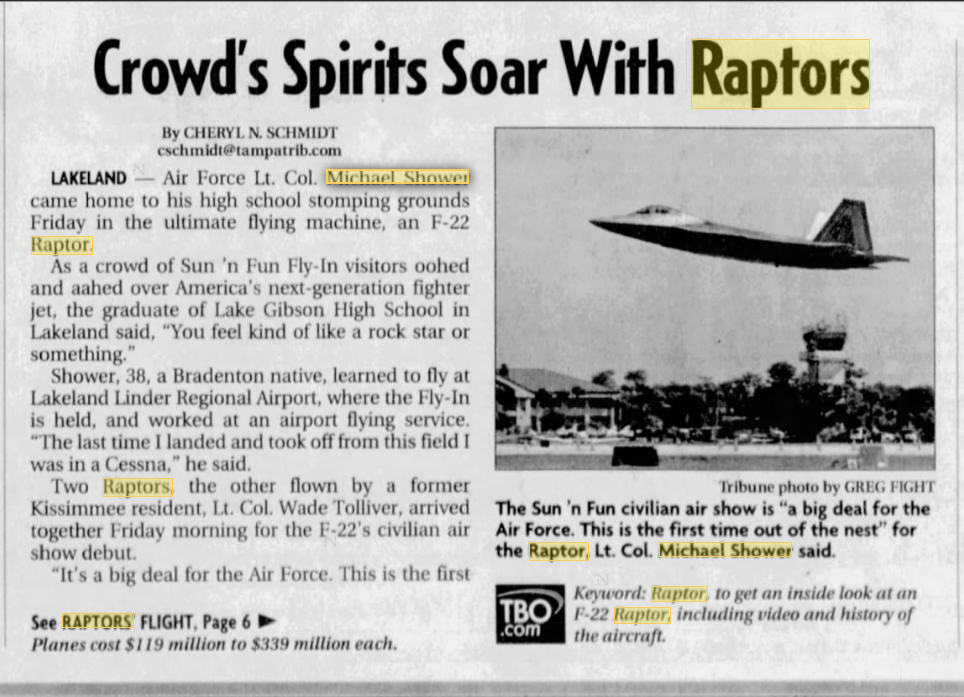 Here is an article where Shower raves about the Raptor:
https://www.airspacemag.com/military-aviation/the-raptor-rocks-9680812/
The featured photo for this blog post is from the US Gov't of Shower flying a Raptor on Aug 9, 2005. Here is the caption: