Alaska is notorious for being a place where people can get lost – sometimes forever. People can run into bad weather or bad luck when out in the wilderness or on a body of water or even when driving on a remote road. Some people have mental health challenges and purposely seek to disappear forever. Alaska also has high rates of violent crime. The Alaska State Troopers and other government and non profit entities such as Search & Rescue groups often spend significant resources to conduct searches for missing people. However, sometimes these searches don't turn up any clues or answers and the missing persons' loved ones continue to wonder what happened to them forever.
The Alaska State Troopers keep an up to date list of all missing persons in the State on their website at: https://dps.alaska.gov/AST/SAR/MissingPerson/MPBulletin
Currently, there are 14 persons who are missing from the Mat-Su Valley or who have ties to the Mat-Su Valley.
Here are the bulletins in reverse chronological order:
This bulletin was issued just 10 days ago. PETER GERMAIN was last heard from on Feb 25, 2020, via a text message from his In Reach Device from his remote cabin 40 miles west of Trapper Creek.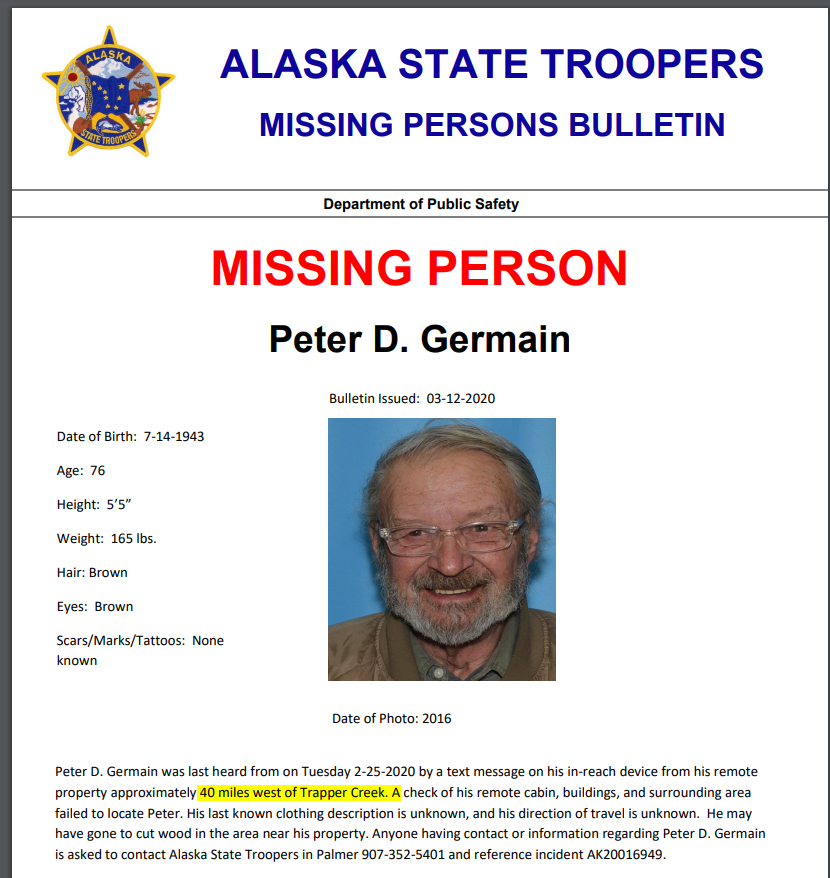 2. AUDREY SWARTZENTRUBER was reported missing from the Palmer area just before Christmas, 2019.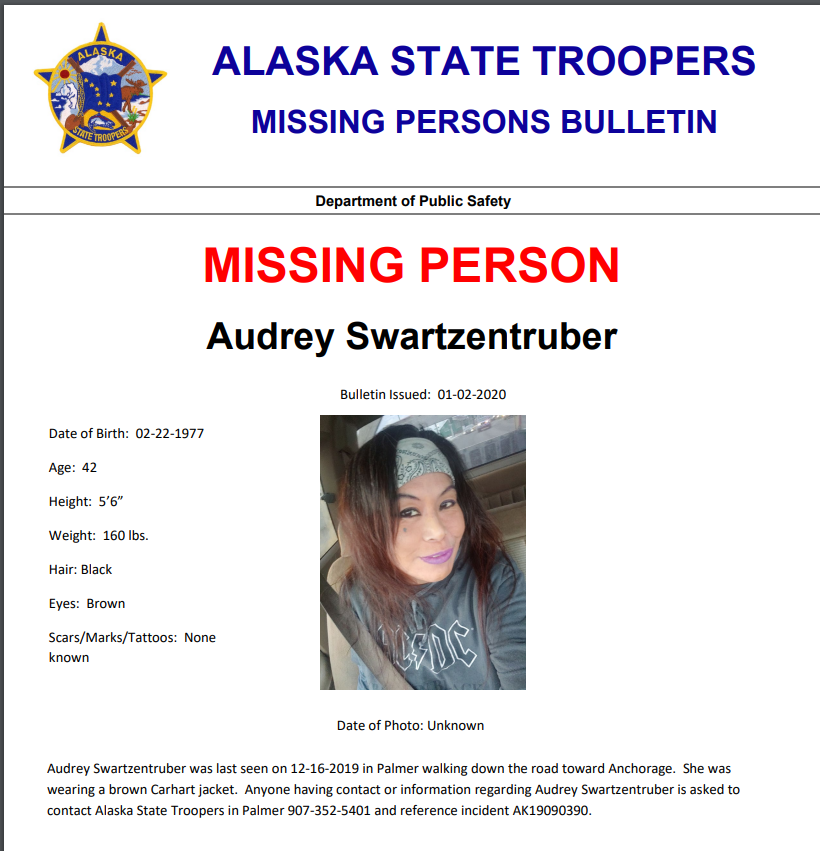 3. CHARLES SMITH was last seen at his residence in Talkeetna in February 2019.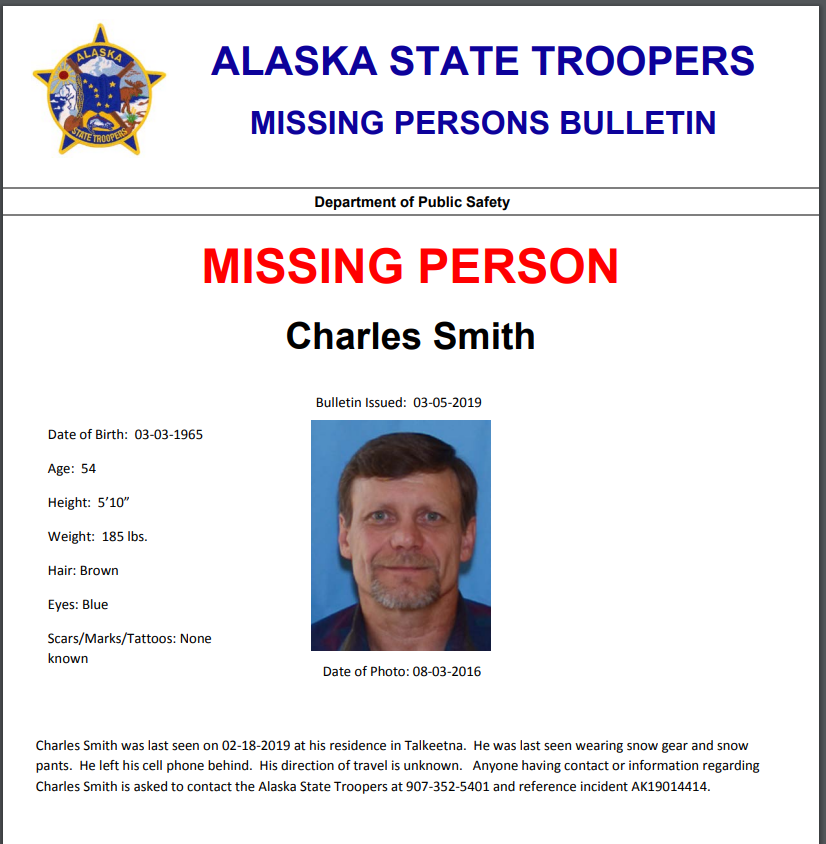 4. VLADIMIR KOSTENKO was reported missing in the Hatcher Pass area in the fall of 2018.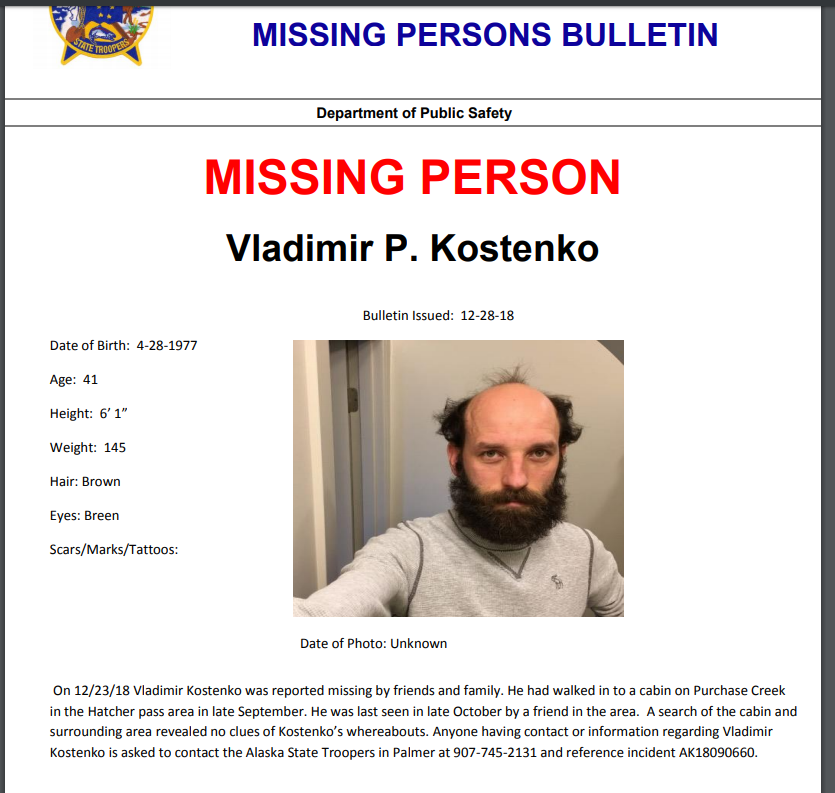 5. RACHEL MALLARD, who recently moved to Palmer, Alaska, was last seen on November 1, 2017.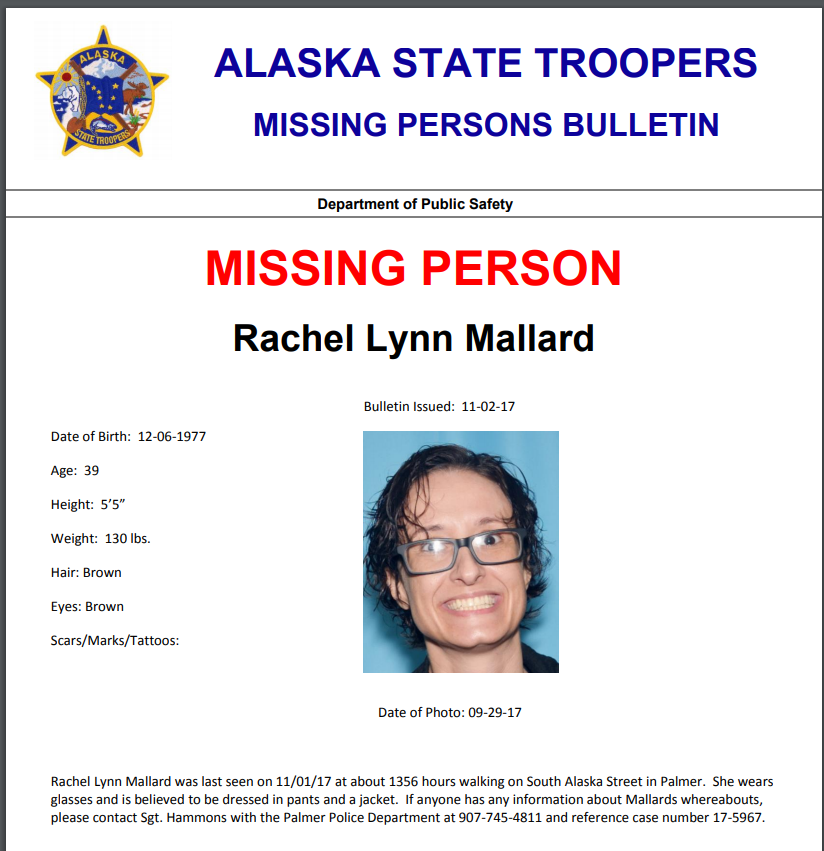 6. KEVIN MITCHELL is missing from Anchorage, but his family has property at Lake Louise. He was last seen in the fall of 2015.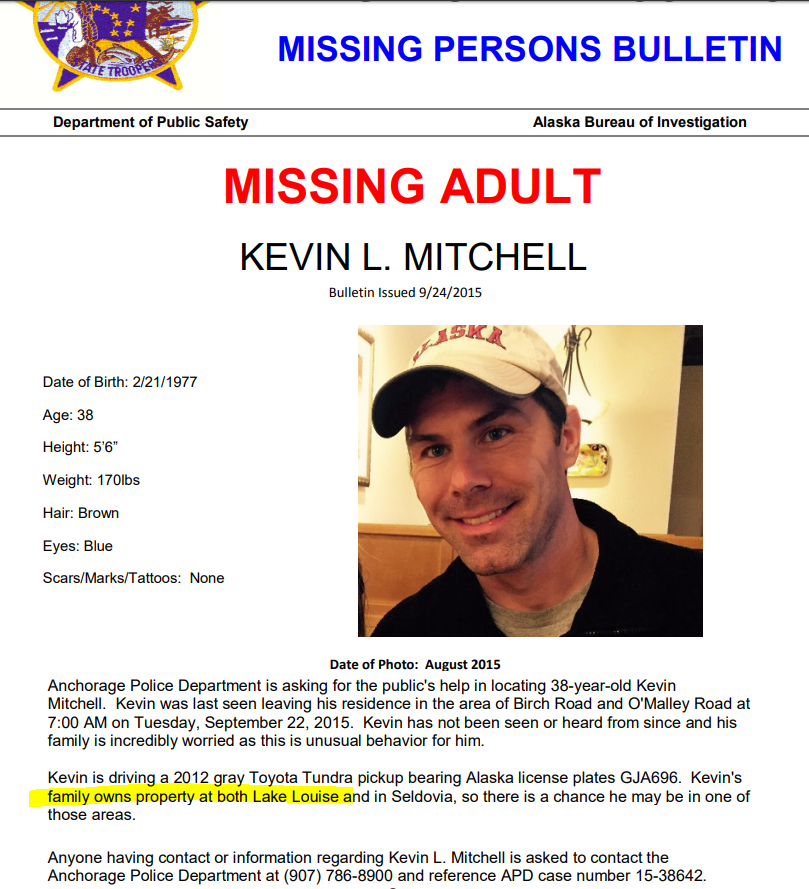 7. DANIEL BUCKWALTER has been missing from his home in Big Lake since August 2015.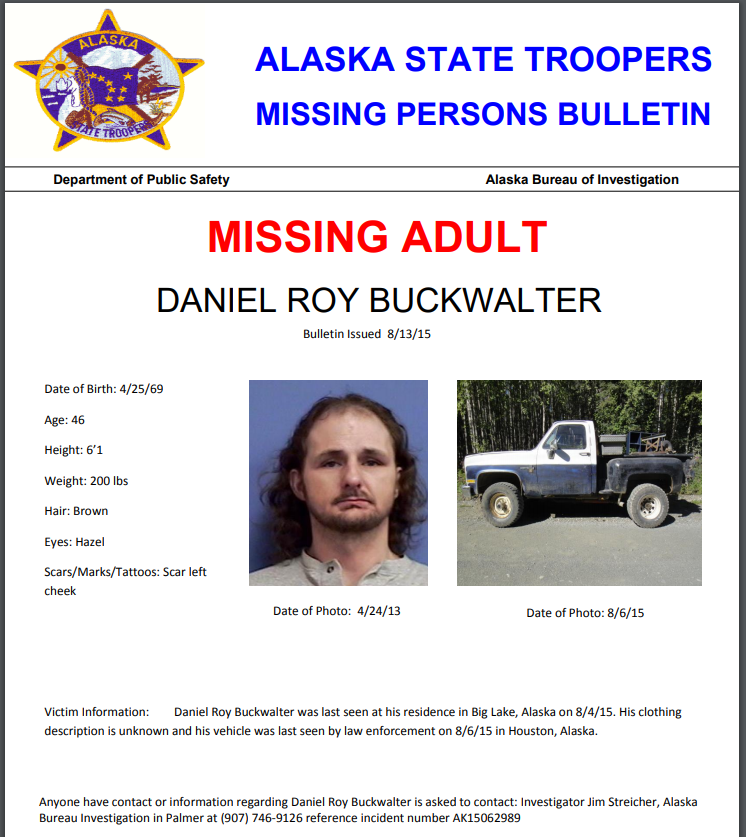 8. JAEL HAMBLEN, a young mother of a new baby, with ties to the Valley, has been missing from Anchorage since October, 2014.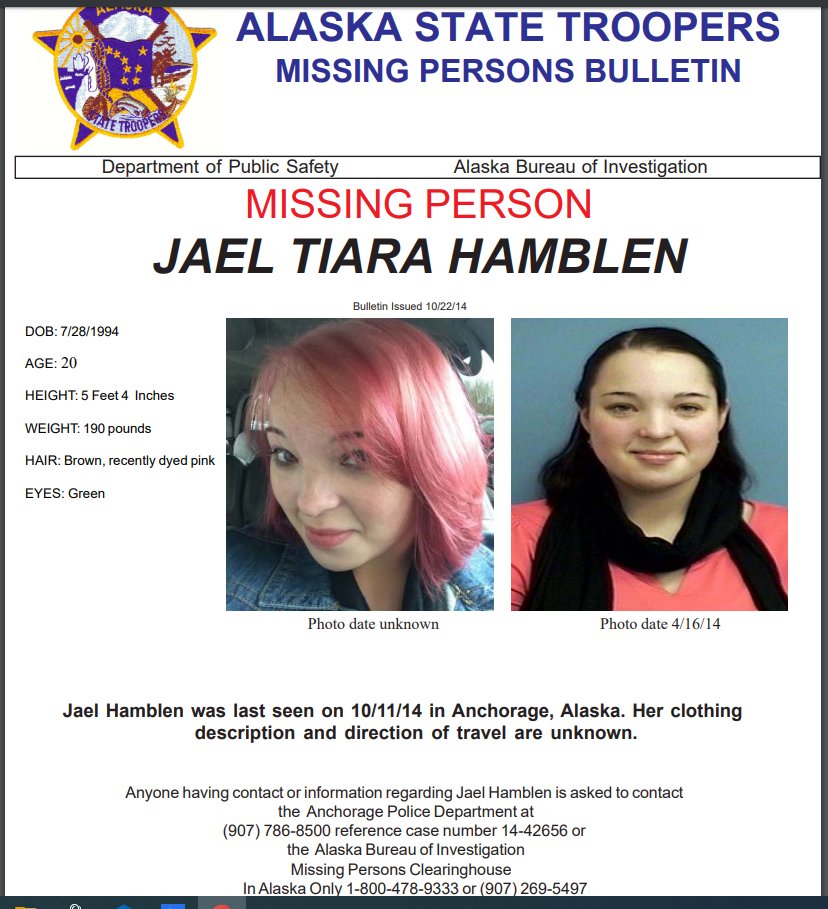 9. WALLACE DUNN, an elderly adult male was last seen driving towards his cabin in Big Lake in July 2013.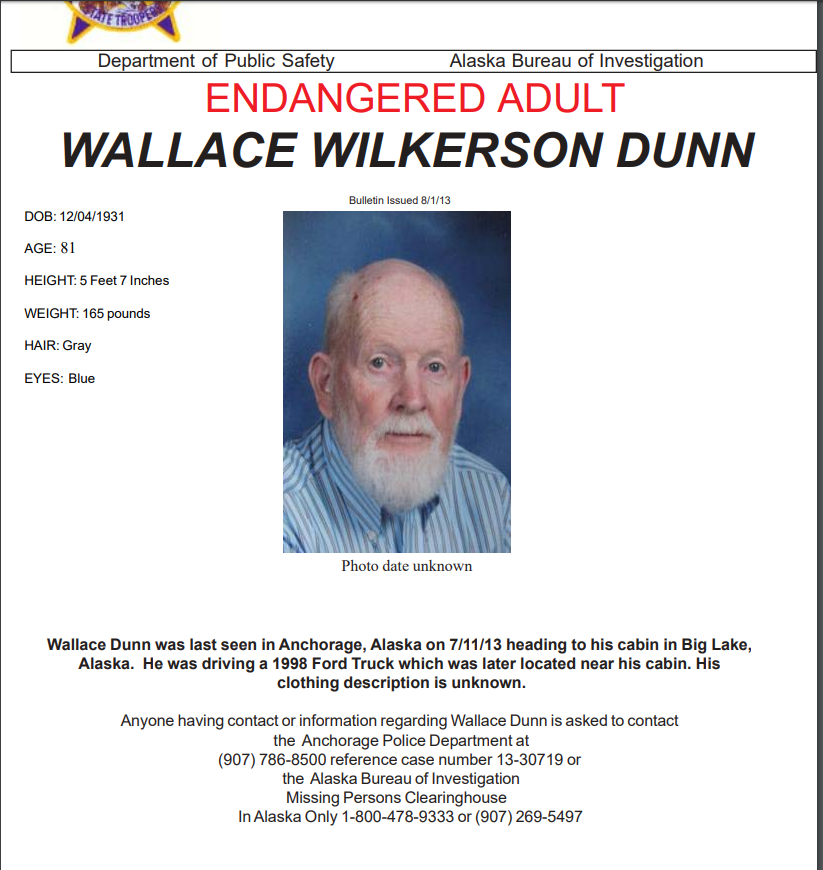 10. ALFRED KOCHENDORFER was last seen at a gas station in the Butte on October 27, 2000.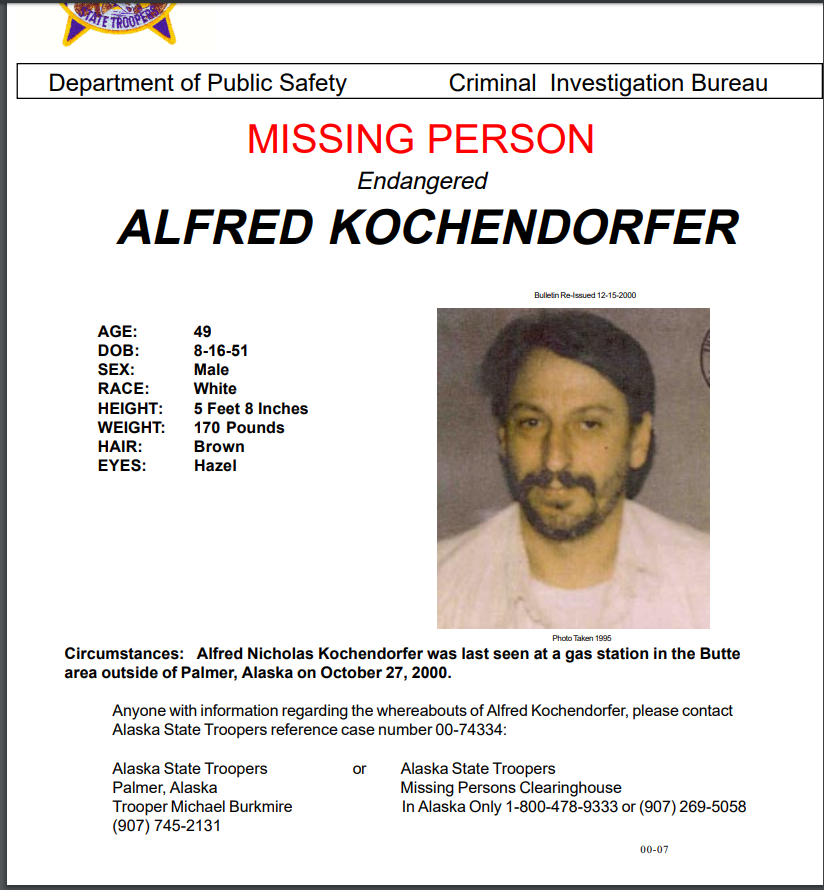 11. Teenager MICHAEL PALMER from Wasilla has been missing since June 4, 1999. He was last seen riding his bicycle on his way home.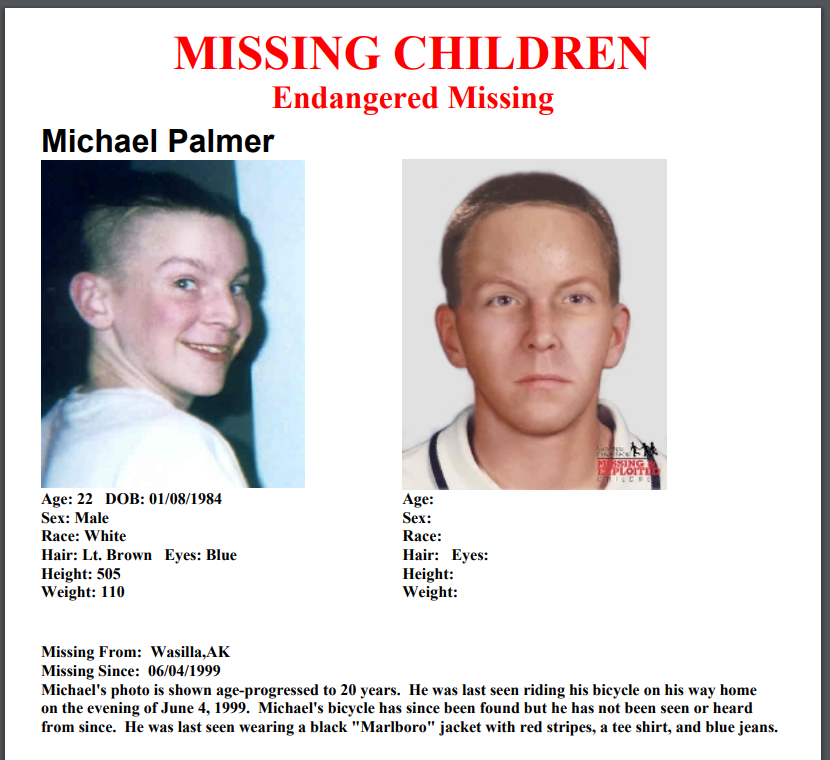 12. BRADLEY KEPHART was last seen in July, 1990, at his homestead at remote Donkey Creek Lake which is located 44 miles SW of Talkeetna.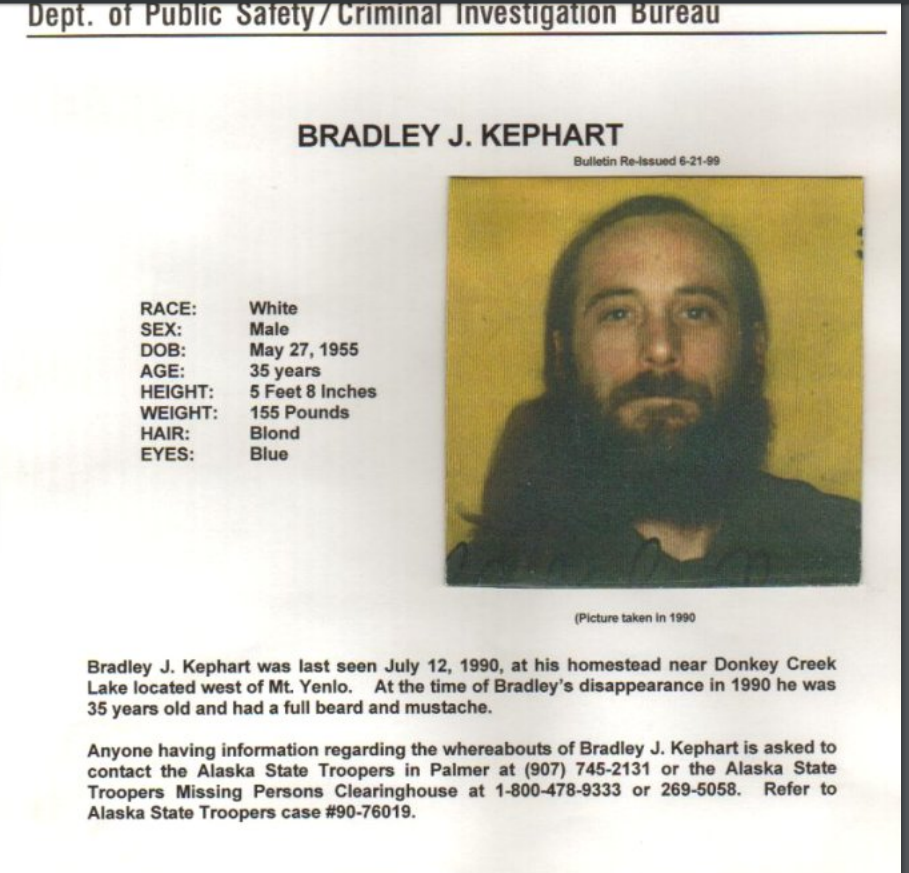 13. DAVID BORER was only 8 years old when he went missing from Willow in April, 1989. He left home at 5 p.m. to play at a sandbar area near Mile 82 of the Parks Highway and has not been seen since.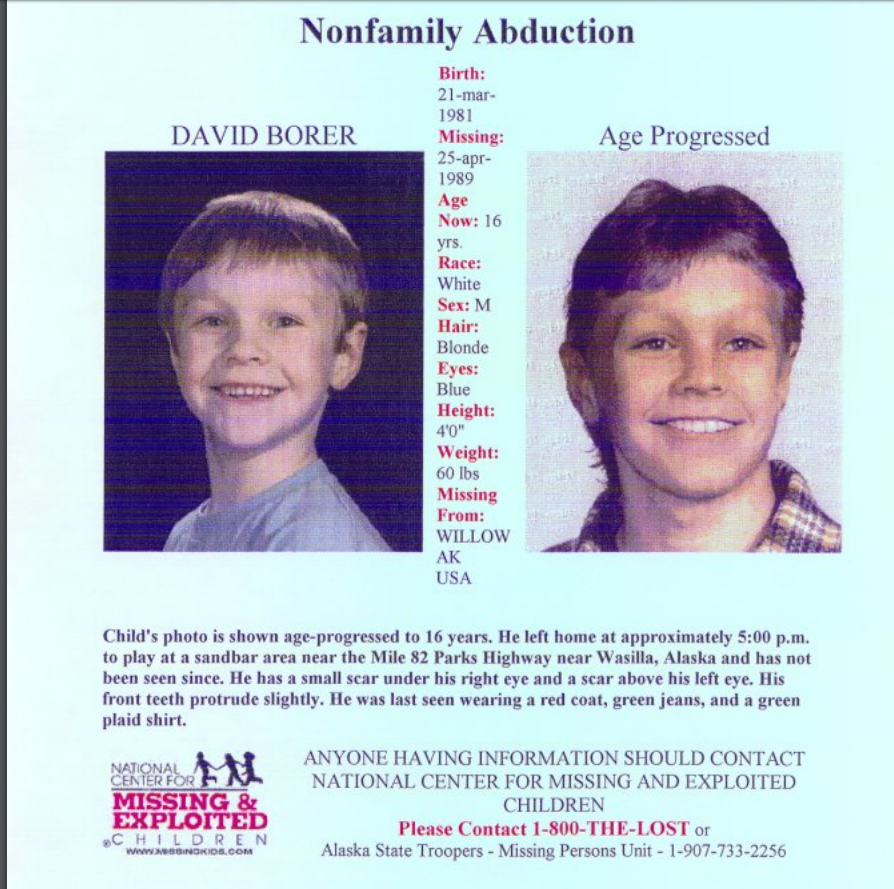 14. CORA ANDERSON, a 52 year old woman, was last seen leaving the Eureka Lodge at Mile 128 of the Glenn Highway on July 16, 1979. Her abandoned vehicle was found at the Moose Creek Campground at milepost 58 of the Glenn Highway.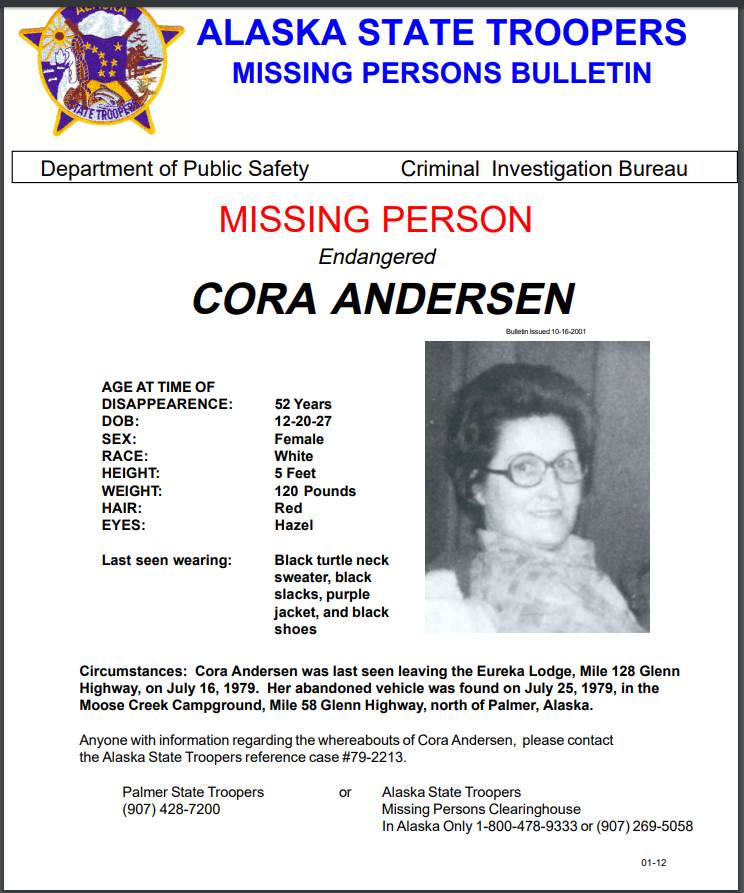 If you have any information relevant to these missing persons, please contact the Alaska State Troopers.